As with all our spirits, we want our whisky to be true to its place of origin – to have provenance. All our products have flavour profiles that match the small, remote, windswept Faroe Islands in the middle of the North Atlantic. We are creating a lightly peated whisky with a distinct maritime character.
Together with Gordon Steele and our sensory panel we have developed a unique recipe that matches that vision. Gordon is Keeper of the Quaich and a professor in Brewing and Distilling at Heriot Watt University; a long-time consultant for Scotch whisky companies on flavor and quality.
Maximum Maritime Exposure
Our greatest innovation in the whisky world is our special maturation. 60-80% of the whisky flavour derives from maturation, and therefore this factor is decisive. We will apply to whisky the ancient method for food preservation, curing, and maturation used on the islands. The traditional Faroese "opnahjallur" is a slatted wooden food storehouse that ensures maximum exposure to the salty, humid, and windy climate, which penetrates and flavours the whisky casks. Read more in the article in Tasting Table Magazine.
The warm North Atlantic Current maintains a high humidity around the islands, where strong winds whip salt into the air. The Faroese climate is similar to that in Scotland, only more humid, saltier, and more stable in temperature. The perfect environment for maturing whisky in barrels.
Optimal maturation is also secured through our close cooperation with cask specialists ASC Barrels. They have a truly innovative approach to the selection, use and not least re-use of barrels for spirits maturation. Specialists in rejuvenation and upcycling of high-quality barrels, they provide a very sustainable approach with highly tailored casks to match the maturation philosophy and desired flavor of the distiller.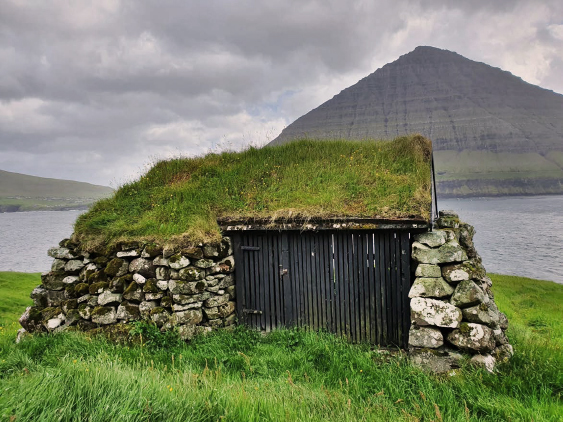 Image: A traditional opnahjallur
We are a new and different whisky from a new and different location. A world whisky meeting the expectations of the customers for a different taste, yet building on the strong traditions, heritage, and quality of Scottish whisky. Read more in the prestigious Food & Wine Magazine.
Funded by Whisky Enthusiasts
In 2020, we invited whisky enthusiasts worldwide to be a part of our project by becoming members of Faer Isles Founders' Club, and the backing was spectacular. We now have founding members in 22 countries. In 2021 and again in 2023 we invited everyone to buy shares in the company via our first community funding round and again we got backed by people in 26 countries and now have 1000+ shareholders.
Our 1-tonne whisky distillery and brewhouse is from Scottish LH Stainless/Speyside Copper Works. LHS is a reputable distillery manufacturer with a long tradition of strong craftsmanship and engineering. Relying on time-honoured traditions such as hammered copper stills allied with the latest in 3D design technology, LHS was just the right match to the focus on quality we have in Faer Isles Distillery.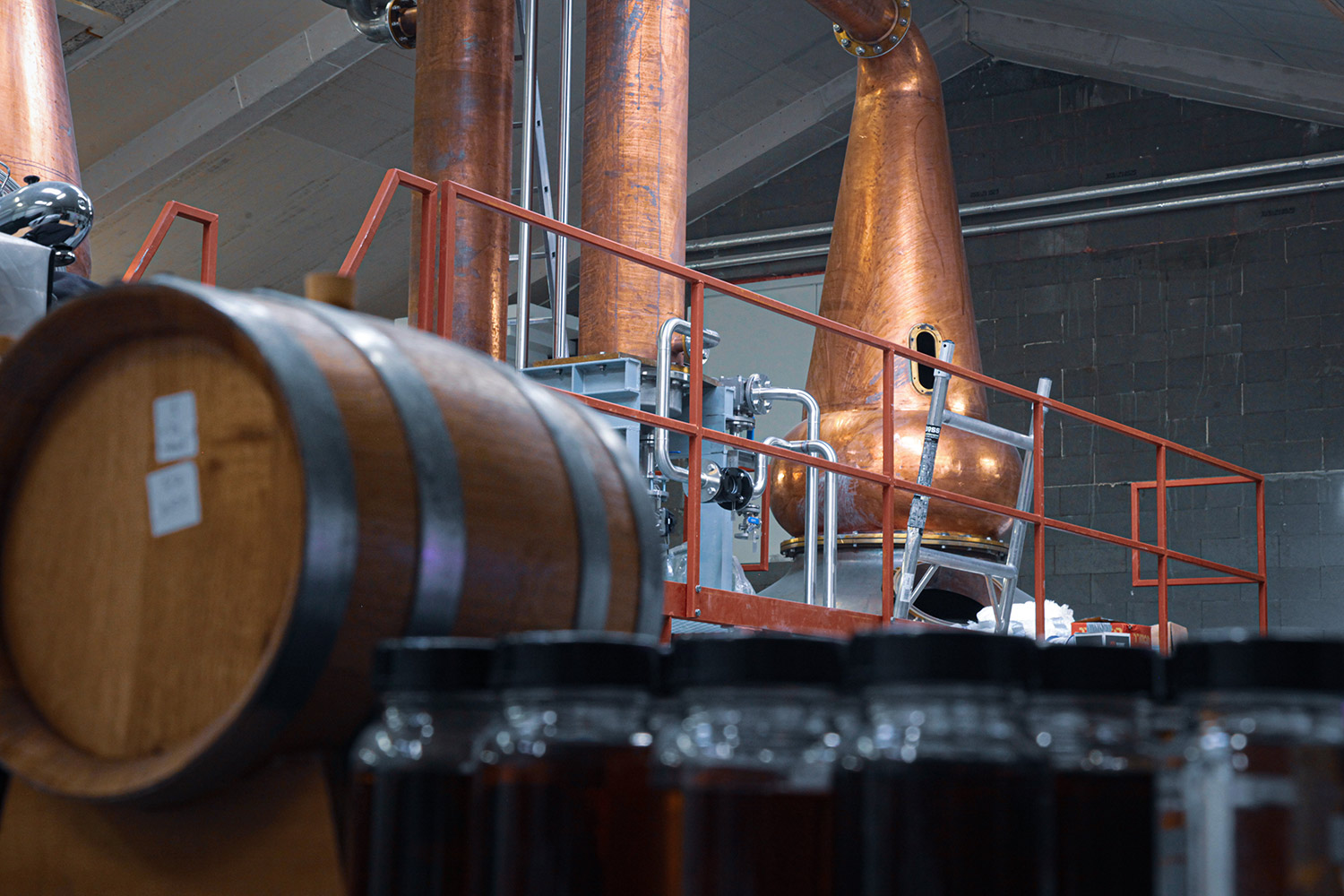 LH Stainless is a key supplier in the whisky industry and has carried out substantial projects for all of the major distilling companies in Scotland including Diageo, Chivas Brothers, and Beam Global. LHS has also provided stills for several ambitious craft distilling startups such as Ardnahoe, Isle of Raasay, and Nc'nean.
We plan to produce 80,000 LPA on average a year, equaling 600 barrels (200l) of whisky. The total production capacity of the system, however, is several times that. The max output capacity of the white spirit still is 600,000 l (43% ABV) pr. annum.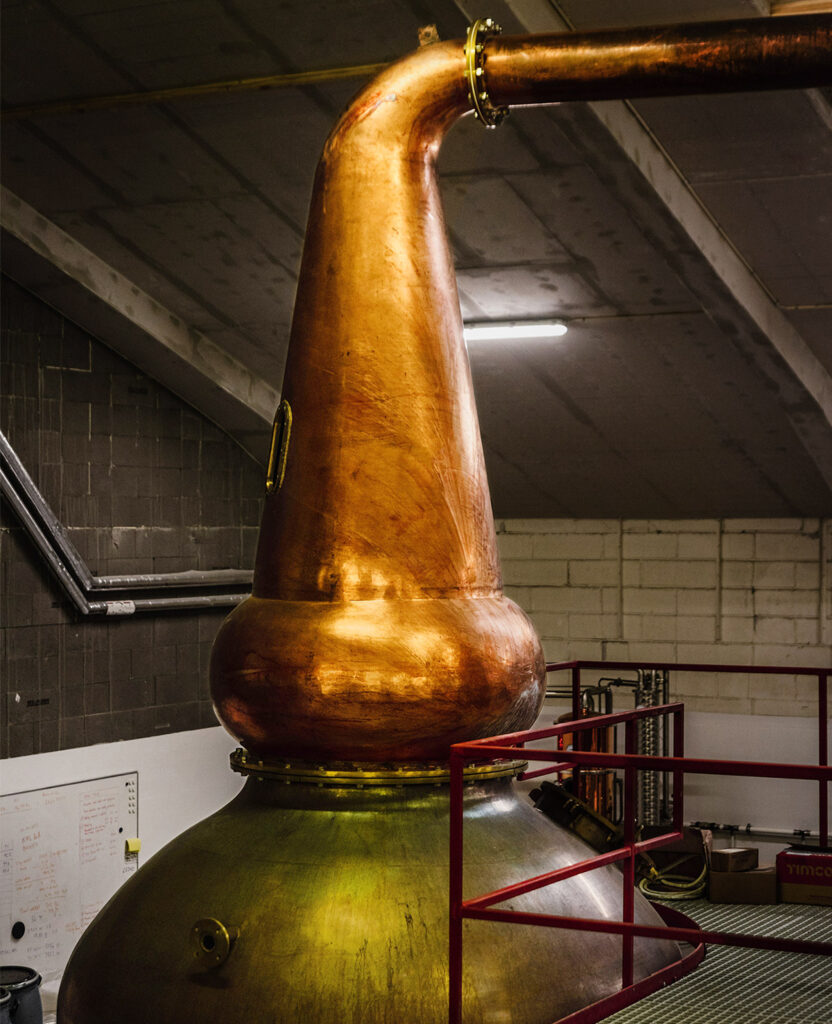 Join our Cask Waiting List
Buy your own Faer Isles whisky cask.
We released 80 casks in the spring of 2023 through our "Sleppingur" programme, which were quickly sold out, but we are planning to release a few more this year, so please register on our waiting list.
Your cask will be filled with our unique new make spirit. We will then store and mature your barrel for you for up to 10 years in our special "opnahjallur" storehouses. Read more here.
Please register your interest by signing up for our waiting list below.