"Sleppingur" 2023 Cask Programme​
The Sleppingur 2023 casks will be your unique opportunity to secure ownership of some of the very first whisky produced by Faer Isles Distillery.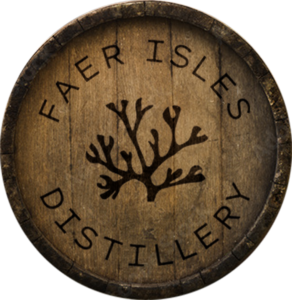 We will release 80 casks in 2023 through our Sleppingur programme
No two casks are the same. Even whisky on sister casks of the same type, filled on the same day, and stored next to each other in the same warehouse will develop differently due to the complex chemistry of oak barrel maturation and environmental factors. This is what makes single cask whisky a sought-after treat by connoisseurs.
Your cask will be filled with our unique new make spirit at 62-64% ABV. We will then store and mature your barrel for you for up to 10 years in our special "opnahjallur" storehouses for optimal maturation. For the first approx. 5 years of maturation we will use ex bourbon barrels (200L). After that, you will be able to choose a different cask for further maturation, ensuring that your cask is truly unique.
During maturation, your cask will be insured. It will have your name on it, and you can come visit it and get samples.
The estimated cost of a cask will be 7,850 EUR.
Please register your interest by signing up below.
Your registration will be non-binding at first, since it must be followed up by a more formal commitment document that is sent out once we close the waiting list (exp. January 2023). We will use the first-come-first-served principle, so registrations will be time-stamped. Listed people who do not complete the formal commitment document and make payment within the stated deadline will be deleted from the list.